Modern business. Traditional values. Local butchers serving the community since 1893. That's Chapmans.

Prime selected meats, award winning speciality pies and sausages, ready to serve entrees and a huge range of bread and rolls from our craft bakery. All carefully prepared for your family table. That's Chapmans.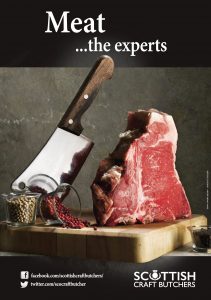 In your local shop, on any given day, you will see 150-200 different deliciously fresh meat and bakery products on display. But you may be surprised to know that our full list of meats and cuts runs to 350 lines. Ready to heat and ready to eat adds another 25. And our bakery list runs to 50 different loaves, pastries and pies.
Among those, dozens have been award medals or certificates. All of them are available to you – just ask!
Your local Chapmans shop has been serving the local community for so long that it is easy to take it for granted. We see this familiarity as a good thing and value your loyalty. But long standing doesn't mean boring. We may not be trendy style setters, but we are constantly reviewing our products and trying new recipes to ensure that we are up to date with local tastes.
Made in Wishaw: Local Shops, Local People
Our customers tell us the fact that everything is as local as can be keeps Chapman's special. Own cured bacon, pie shells from our bakehouse, heat and serve entrees from our kitchen using Scottish produce…. Made and served by 'real people' from just down the road.
To read a full history of the Chapman family and the growth of the business
click HERE.